Description
Compact Dimensions & Built-In Amplifier!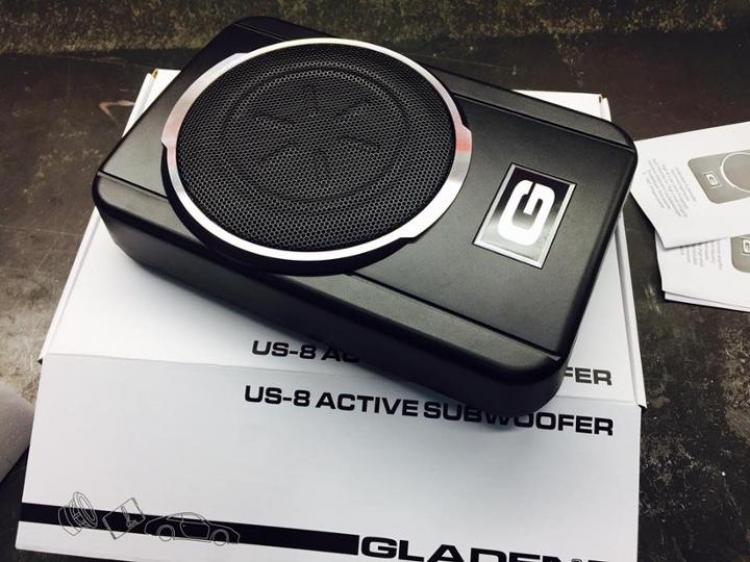 Powerful Bass – Variably Adjustable | Installed Invisibly
The Active Subwoofer US 8 from GLADEN is an underseat woofer and brings a good amount of active bass into your car. GLADEN subwoofer solutions are designed for maximum performance in the smallest of spaces. The US8 with its special 8″ (20cm) high-performance speaker impresses with its impressive bass pressure, which is always full and without distortion, even at high volumes The supplied remote control allows you to adjust the bass intensity according to your taste.
Features:
8″ Under Seat Subwoofer

Active with 150/100 Watt

Low- and High-Level Input

High-Level and Autosense

Aluminum Case

Incl. Remote Control
Specifications:
Diameter: 8″ (20cm)

Power: 100W RMS @ 4 Ohms

Tiefpass: 50 – 150Hz

Radiation Behavior: 0 – 180°

High-Level Inputs: Yes

Automatic Switch-On: Yes

Remote Control: Yes, Gain

Dimensions: 234 x 78 x 350mm

Weight: 5.36kg